Click Here for the Public Notice Postings that are supposed to be posted at EVERY JOB Site in regards to SSN and IRS VOLUNTARY Contributions - "About Taxes" page.
.

Page Navigation:
Each page has own synopsis navigation. However, to Left is column list of Site Page Inventory.
.
.

.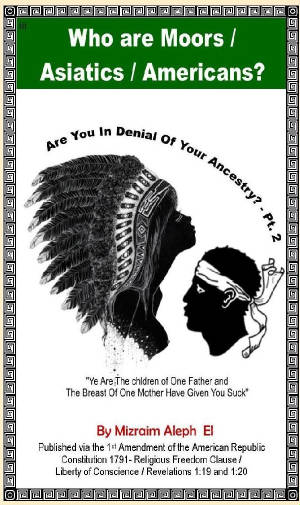 New Book!! by Mizraim Aleph El
"Who Are Moors/ Asiactics/ Americans?"
(Are You In Denial Of Your Ancestry? - Pt. 2)
This books provides a level of refinement regarding the truth as to who the true Aboriginal Americans are and proves beyond a doubt that they are NOT Indians, negros, coloreds or Blacks. In Color. Includes a Directory of the aboriginal appellations of the land and their meanings (still standing), prior to Foreign European or anyone's incorporation and derivatives of them. The land is your Ancestral Estate / National Domicle and you are the lineal descendants, of which no one can change your decent nature, thus you need make no apology and ask no permission or feigned authority to be who you are. Honor your Mothers and Fathers! Your 'rights of birth', cannot be bought, sold or transferred. Stop transferring them with void ab initio corporate artifices and derivatives that have no weight and hold no water. Know Yourself and Be Yourself!!
Posted 1/9/15
Click on picture to go to product detail /Cart.
.
.

Posted 11/30/14
YOU ARE A MOOR BY BIRTH AND BLOODLINE
- Not By Membership or Not!!
.
We have received emails and concerns regarding people who say one cannot be a Moor UNLESS they come through a Temple as a member. We trust to put that to bed in one paragraph, as it is a MOST ABSURD statement which proves a desire to own and / or control others, and proves the existence of mental slavery if another believes it and acts upon it as truth. You are born a Moor, as a matter of blood line, lineage and heritage, thus birthrights - not Temple rights. Simple: Prophet Noble Drew Ali himself was a Moor prior to establishing any Temple. So such statements show and prove themselves, if you would just get to thinking and studying, which really are the same thing in many ways. If these people are talking about an agreement made AFTER he left the scene, then what would that be, as his instructions were clear for us to all live in peace and not be molested. Until they enforce the American National Constitution for Nationals, as instructed, then they have not done what was directed of them. Therefore, there is no need to make up anything new in a effort to bring unity and peace, the agreement has already been made. Most of us know that most of the Moors, unfortunately and sadly do not enforce the American National Constitution for Nationals, (they don't know the difference between a state's constitution, their Membership By-Laws and Constitution and THE National Constitution). Until they get to knowing and acting upon that, anything else would be treason on their part, even as a Moor. We recognize fraud and so ought you.
.
Even more sinister and unveiling is that those who say these things are probably working with the foreigners through their corporate county. You ought not be registering, you ought to be Declaring and Proclaiming, as instructed by Prophet Noble Drew Ali. Why else would they say something like that? OR, they just have no ability to be fearless, independent and upright Moors, of which they would have to be lacking those qualities to even make a statement like that or an agreement like that with foreigners to keep the aboriginal and indigenous natives (Moors) under their jurisdiction. So be careful Moors, some of your own will put you back into slavery. The last reason for these statements and actions of so-called leaders is that they prove lack of study, as they were instructed and obligated to do, many of them think you are a U.S.A. citizen and that is absolute proof of one or all of the above reasons. Be sure to read the Magistrate and Subject relationship - Chapter 29, the Sheiks are chosen by you, the member and considered a favorite amongst his equals, which is you, the member. This is an election process from the very first line of that chapter. Also be sure to have read Chapter 28, before you decide and act upon a Master / Servant relationship with anyone.
.
.

Posted 11/29/14
Putting an End to Part and Partial
Part and Parcel
Mis-Information that CAUSES CONFUSION
.
We, being Moors are in fact Parcel to the land, as it is our ancestral estate, by lineal descent, by heritage, just as we are parcel to Nature, Nature's Law and Divine Law.
Parcel: A part or portion of land. A part of an estate.
Black's Law Dictionary 4th edition, pg.1268
We, being Moors are in fact Partial to the American National Constitution, law of the Land.

It was established at our authority, for the purpose of bringing Peace, Law and Order to the land for EVERYBODY! The unshakable ancient divine principles of government are imbued in it and it is the longest standing constitution on planet earth, present day. and is why Prophet Noble Drew Ali said to answer up to and enforce the American National Constitution for Nationals mmm..... The principles of Love, Truth, Peace, Freedom and Justice are embedded at its foundation, and in its preamble, and are the principles for ALL Nations of the earth. Put yourself on a solid rock of foundation by studying. Read Chapter 46 and "Message To America" for those gifts of inner-standing. Study for yourself to show yourself approved, so you will know because man does not know by being told.
,
Interesting is that those who claim to be Part and Partial don't even study the American National Constitution, of which they are partial to, yet they say they are Nationals. Nor do they enforce it, as they were instructed. Clearly, they are confused about what they are parcel to and what they are partial to, or they just do not know the difference. Instead they direct themselves by the Union States Constitution, which showers color-of-law over anyone who is a member / citizen of it, as they are quasi-national domiciles and venues - not National domiciles for Nationals. As well, those who are so-called vanguards of the Moorish nation, absolutely ignore the geographic boundaries of the Nation, Al Moroc / Northwest Amexem / Northwest Africa/ North America, the ancestral estate of which they are parcel to by heritage. These geographical boundaries are made CLEAR in Chapter 47 for their reference and as their divine instructions. Go figure.
.
Click the Below PD for the Full Article. It is a MUST READ!!

.
End Part & Partial / Part & Parcel Confusion - PDF
.

posted 5/6/13 - Posted here and Food For Thought Page 11/15/14
.
As A Reminder
Article for Heritage / History Consumption: "The Monopoly and Asiatic American Connection to the Continental Americas" by Morpheus Ashahed El..
.

Asiatic American Connection To The Continental Americas" - PDF
.

Do You Know Who King Philip and King Alexander Really Were?
.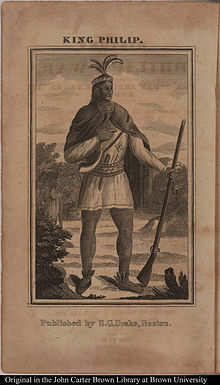 King Philip - 1600's, was really Metacomet, or Metacom and sometimes called Pometacom, a war chief of the American land, aboriginal and indigenous.

He was a Sachem (where Sheik or Chief comes from etymologically). The Europeans called him 'King Philip'.

His brother, Wamsutta was called 'King Alexander.

See how changing the appellation to a 'name' is a party to diffusion of the truth, and why we were told that Falsehood and truth is strangely mixed.

The Europeans called the aboriginal and indigenous people indians, but we know better, as we know who the aboriginal and indigenous people are and what they looked like.

We know they are the Moor (first navigators) Americans, the

true aboriginal native Americans found on the continent by the Europeans when they got here.
American:

n.

an Aboriginal or one of the various copper-colored natives found on the American Continent by the Europeans; the original application of the name.

—Websters 1828 American Dictionary of the English language and 1936.

— Websters unabriged 20th century dictionary.
Wow, we really do need to have schools that teach our own, don't we?

As this information is another game changer.
.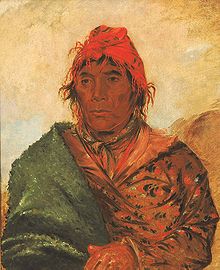 A Later King Philip!!! -1800 (right) was Ee Mat La of the Seminole Moors Family, a war Chief from the Second Seminole War.
Check out Micanopy, (below) known as Micco-Nuppe, Michenopah, Miccanopa, Moc-an-opa and Sint-Chakkee, which

means 'pond frequenter', as he must have spent a lot of time at the pond, probably meditating, paticularly on the insurgence of the colonists, who wanted to suppress the aboriginal and indigenous people because CLEARLY, they (colonist) were disrespectful of nature, of life, of humanity. What can you expect from uncivilized barbaric slaves, murderers and thieves. This is the second of wars for the natural people of the land against them. Micanopy was a war leader in the Second Seminole Wars - Check out his hair, as they are locks. Hair like lambs wool, skin like brass - copper.

.
Facts For Thought:
U.S. Has No Inherent Sovereignty.
(ONLY what is in the Constitution - Enforce it Now and Forever Moor!
.
"The United States has no inherent powers of sovereignty and only those enumerated in the constitution"… "the Manifest purpose of the Tenth Amendment was to put beyond dispute the proposition that all powers not so granted were reserved to the people", and any further powers can only be obtained by a new grant;
Kansas v Colorado, 206 U.S. 46, 27 Sup. Ct. 655, 51 L. Ed. 956. ; John Bouviers Concise Encyclopedia of Law Francis Rawles 3rd Revision page 639 Definition of Constitution.
We all know that they cannot grant themselves. And as long as the 'General Government' -- The People - The Moors are not changing the Constitution, and they are not, as they are still asleep yet. The Congress walked out in 'sine dia' and there will be no grants of anything!!!. The only thing that ANYONE can do that is valid, is to enforce the standing Law of the Land, based in International Law, Maxims and Res Judicata and NOT in whatever these union / corporate states are perpetrating, by your consent, as your consent to be a member / citizen enhances their numbers, even if done without knowledge. In fact that is the best way in deceit and trickery is Fraud all day long and their is no limitation on Fraud. Ignorance of the Law is NO EXCUSE!! ACT NOW!!! NOW YOU KNOW, now you MUST BE WHAT YOU KNOW! Their offer of being the government authority, while violating it, ONLY works because we give it life, we live and breath in that jurisdiction. The DEMOCRACY is the code word for recognizing them, as this is guaranteed Republic for the natural people. So there it is, obvious right? Yet, none of it, is meant for anyone but members of their private corporations, operating through the various corporate States, which has NOTHING to do with you, because you cannot be a citizen of the corporate state (Union States), that is THEIR political business. What is Yours? Read Article 1 as to who can be members. Thus, at this time and forever Moor, we must continue to enforce what is already scribed for the preservation of the peoples's birthrights, and not the preservation of corporate citizens / members, who are fictions. AND quite frankly that is the SUPREME ISSUE!! - Enforce The Constitution NOW!!
.


New Canaanland Moors Page
In Unity and Honor of our Brethren Moors of the Ancestral Estate / National Domicile - North America.
.
.

.
ORDER YOUR FEZ!.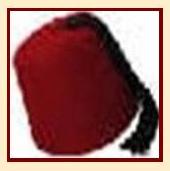 Below is form for ordering a Fez. Instructions are on the Form. If you have not read the information in regards to the Fez, go to "About The Fez" page. You will also find the order form at the bottom of that page. Please send ALL inquiries regarding the fez to ebonydiva63@yahoo.com
.

.


Click Here for Colonist Articles of Confederation 1643 and 1777 with Comprehensive Test Questions - Moors History and Heritage School Page
.
By reading and comprehending these documents, it will be clear to you that all of the 'names' given to the land by the foreigners are nothing but sales territories when they came to work on the plantations and do fur trapping, etc., at the hands of the Brutish (British) Moors, and those 'names' (corporate tags) possesses no dominon, no 'Territorial jurisdiction over the land. This is your ancestral estate, you have territorial jurisdiction, just by being born, as in birthrights -- rights of birth. Thus, it is the call to come and hear the truth about YOUR Nationality and YOUR Birthrights!! Not about processes, corporate procedures, statutes, ordinances, policies and legalities, that has you thinking those things apply to you. All that is lawful (substance of law) is legal, however all that is legal (form and processes) is NOT LAWFUL!! Truth and Falsehood is STRANGELY MIXED!!!
.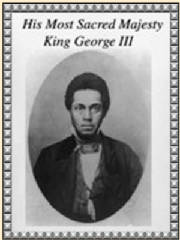 Source of King George, III Photo used in this Website
.
Some have inquired as to the authentication of this depiction of King George, III. We provide here the source as the Science Museum of London Exhibition Rd London SW7 2DD, United Kingdom. We are aware of the hidden truth of history, particularly in the North American Schools and Institutions, especially corporate state public school curriculums. The full article we posted regarding this photo can be found on the "What's New Page", associated with "Declaration of Independence".
.
.
.
.


Click Here To Go To the National Identification Card Page"
.
We suggest you read this page in its entirety prior to obtaining an American Allodial National Identification Card. This page contains additional information regarding identification cards NOT issued by any CORPORATE STATE, as they can ONLY issue to other corporations. It also contains the application (at the bottom of page) for an American Allodial Identification Card, a Road Travel Card and a Moors Heritage and History School Student Card.
.

ON BLOG TALK
Moors Heritage and History School:
Mhhs - "Eyes Wide Open"
.
Host: Anaidah El, Co-host: Mizraim El
Guest Co-hosts:
Kudjo of Canaanland and Rahsmariah Bey
"Sons of Allah" -- Airs every 3rd Thursday of the Month!
w/ Mizraim El and Kudjo Adwo El
.
.
Be Sure To Listen In at 9:30 p.m. as we discuss National Principles!
"Sistars Standing On Law" has also moved to
Moors Heritage and History School "Eyes Wide Open"
w/ Host Sister Anaidah El and Rahsmariah Bey
Every 3rd Sunday of the Month 1 p.m.--3 p.m.
.
Email:
mhhseyeswideopen@gmail.com
.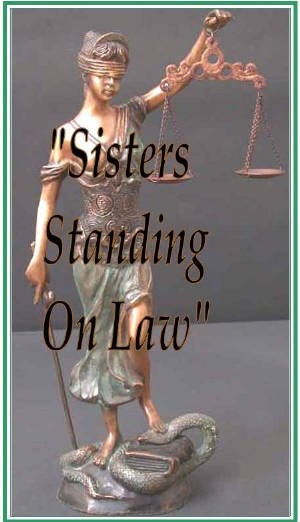 Sisters Standing On Law
THIS MONTH November Class #18 Overall - Part XII of Constitution -- Amendment 7 & 8 of the American Constitution AND Footnotes of the Statutes-At-Large are included. Go to Sistars Standing on Law Page for full update and Current Class PDF's and instructions, or click PX to go to Full page contents.
.
Or Click PX for More Info Regarding "Sistars Standing On Law" Page
.
.
.
.
.


First Things First: Important Audio Message Regarding Nationality (3 mins.)
.

.


Click Here to Order Books via Paypal
AND for List of Contact and Inquiry Emails.
.


.
. All books are supported by researched information, Historical Documents, i.e. "Documents of American History", Yale University's "Avalon Project", National and International Declarations, Treaties, and Congressional Records.

.
"When one studies issues involving Nationality & Birthrights, one begins to understand that Laws of

C

ivilizations

come from the natural people of Nations.

And if you are not part of a Nation you don't come under

National or International Law. Therefore, you are not recognized by the Nations of the Earth; because Law deals with the interchanges made between natural people across the planet, and has generally, always been

that way.

And the

(Nations) have

governmental principles that are universal in their character.

These international principles are not unique to us necessarily, they are universal in their character.

So when one deals with other

N

ations

,

there are certain

universal and

fundamental civil principles that are expected from you, when others communicate with you.

And if you don't display a basic knowledge of such rules of order, then you are in violation of

Divine Law, (from whence the principles of

government law

is derived). One may be deemed as being

outside of

the L

aw or considered to be what is called or referred to as an

"

outlaw

". Such a circumstance may be assumed by

the natural citizens of a nation and government; and by virtue of such conditons or status, may do whatever they want to you and get away with it."