Page Navigation:
Each page has own synopsis navigation. However, to Left is column list of Page Inventory.
.



New Canaanland Moors Page
In Unity and Honor of our Brethren Moors of the Ancestral Estate / National Domicile - North America.
.
.

.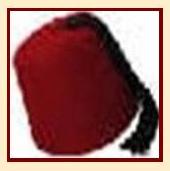 ORDER YOUR FEZ!.
Below is form for ordering a Fez. Instructions are on the Form. If you have not read the information in regards to the Fez, go to "About The Fez" page. You will also find the order form at the bottom of that page. pelase send allinquries regarding the fez to ebonydiva63@yahoo.com

A Brotherhood Against Motherhood - pdf
.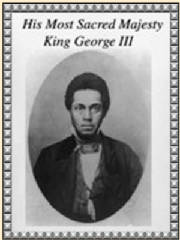 Source of King George, III Photo used in this Website
.
Some have inquired as to the authentication of this depiction of King George, III. We provide here the source as the Science Museum of London Exhibition Rd London SW7 2DD, United Kingdom. We are aware of the hidden truth of history, particularly in the North American Schools and Institutions, especially corporate state public school curriculums. The full article we posted regarding this photo can be found on the "What's New Page", associated with "Declaration of Independence".
.
.
.
.

posted 3/4/14

Analect by Anaidah El in regards to 'Americans' OR 'Modern Europeans?'
.


posted 3/3/14
Who Is Fallen Humanity? -- PDF
Analect by Anaidah El "Who Is Fallen Humanity? - Are you working to uplift it?
.
.


Click Here To Go To the National Identification Card Page"
.
We suggest you read this page in its entirety prior to obtaining an American Allodial National Identification Card. This page contains additional information regarding identification cards NOT issued by any CORPORATE STATE, as they can ONLY issue to other corporations. It also contains the application (at the bottom of page) for an American Allodial Identification Card, a Road Travel Card and a Moors Heritage and History School Student Card.
.

Descendant and Decedent are Two Distinct Words and Meaning
We received emails in regards to the use of descendant, which was erroneously perceived as decedent.

However we believe that was / is an oversight on the readers part, which is easy to
do at first sight and sound, in regards to the two words: Please read the 1 page PDf in regards to Descendant / Ascendant / Decedent.

"Descendant / Ascendant / Decedent--pdf
.

IMPORTANT!! IMPORTANT!! IMPORTANT!!
In Reference to Public Notice of Your
Judicial Proclamation and National Papers
.
.
We have received emails in concern about posting private information, pictures and proclamations on ANY website as it relates to your Nationality. It is NOT advised to do so. Moors are PRIVATE. No one ought to be able to ago to ANY website and click and get personal and private information and pictures. As a Moor you only need to make Notice to proper Departments of State, for the Record, and recognize that "Notice to the Principles is Notice to the Agent and Notice to the Agent is Notice to the Principle". If you are making a National Proclamation, it ought be with a Moorish government entity and not a non-government. As well there are only TWO things happening on this continent in the Moors Ancestral Estate /National Domicile - North America, and that is either the Pyramid or the subordinate Eagle, as an Official Government Seal. Of course you are NOT under the Eagle or any of it's enclaves and any Corporate State is for members / citizens of a corporate state (Union State), of which you are not. Also be sure you are NOT dealing with a 501C-Corporation while making your National Allodial Proclamation, as clearly a 501C comes under the jurisdictiion of and as a corporation, whether non-profit or not. If anything, post the PX of the PUBLIC Servants / Trustees of the Corporate (Union) States, after all they are Public, and as a Public Trustee they are violating the Law, of which they are entrusted NOT to violate against the people's Rights and Liberties. Do you think you could go to a website in China, Russia, Japan, or anywhere, and get the personal information and pictures of the Nationals there? If there is a need for your personal information, it ought be done at written request, at your authority / permission in regards to any inquest. Therefore we do not post personal proclamations on our site(s).
.

.
Facts For Thought:
U.S. Has No Inherent Sovereignty.
"The United States has no inherent powers of sovereignty and only those enumerated in the constitution"… "the Manifest purpose of the Tenth Amendment was to put beyond dispute the proposition that all powers not so granted were reserved to the people", and any further powers can only be obtained by a new grant;
Kansas v Colorado, 206 U.S. 46, 27 Sup. Ct. 655, 51 L. Ed. 956. ; John Bouviers Concise Encyclopedia of Law Francis Rawles 3rd Revision page 639 Definition of Constitution.
We all know that they cannot grant themselves. And as long as the 'General Government' -- The People - The Moors are not changing the Constitution, and they are not, as they are still asleep yet. The Congress walked out in 'sine dia' and there will be no grants of anything!!!. The only thing that ANYONE can do that is valid, is to enforce the standing Law of the Land, based in International Law, Maxims and Res Judicata and NOT in whatever these union / corporate states are perpetrating, by your consent, as your consent to be a member / citizen enhances their numbers, even if done without knowledge. In fact that is the best way in deceit and trickery is Fraud all day long and their is no limitation on Fraud. Ignorance of the Law is NO EXCUSE!! ACT NOW!!! NOW YOU KNOW, now you MUST BE WHAT YOU KNOW! Their offer of being the government authority, while violating it, ONLY works because we give it life, we live and breath in that jurisdiction. The DEMOCRACY is the code word for recognizing them, as this is guaranteed Republic for the natural people. So there it is, obvious right? Yet, none of it, is meant for anyone but members of their private corporations, operating through the various corporate States, which has NOTHING to do with you, because you cannot be a citizen of the corporate state (Union States), that is THEIR political business. What is Yours? Read Article 1 as to who can be members. Thus, at this time and forever Moor, we must continue to enforce what is already scribed for the preservation of the peoples's birthrights, and not the preservation of corporate citizens / members, who are fictions. AND quite frankly that is the SUPREME ISSUE!! - Enforce The Constitution NOW!!
.


First Things First: Important Audio Message Regarding Nationality (3 mins.)
.

Prophet Noble Drew Ali -
Attendee of the Pan American Conference as a United States Delegate?
.
F.Y.I.: We have received email questions in regards to the assertion that Prophet Noble Drew Ali did not attend the Pan American Conference because he is NOT on the list as a 'United States Delegate' attendee. Of course he would not be on that list, as he would not have gone as a United States Delegate, or Delegate of the United States, nor for, of, or from, the United States. As there is a BIG difference between United States Citizenship and American Citizenship.
.
"If I could just get you to thinking, you could free yourself"
-- Prophet Noble Drew Ali
.
.

ON BLOG TALK
Moors Heritage and History School:
Mhhs - "Eyes Wide Open"
.
Host: Anaidah El, Co-host: Mizraim El
Guest Co-hosts:
Kudjo of Canaanland and Rahsmariah Bey
.
.
Be Sure To Listen In at 9:30 p.m. as we discuss National Principles!
"Sistars Standing On Law" has also moved to
Moors Heritage and History School "Eyes Wide Open"
w/ Host Sister Anaidah El and Rahsmariah Bey
Every 3rd Sunday of the Month 1 p.m.--3 p.m.
.
Email:
mhhseyeswideopen@gmail.com
.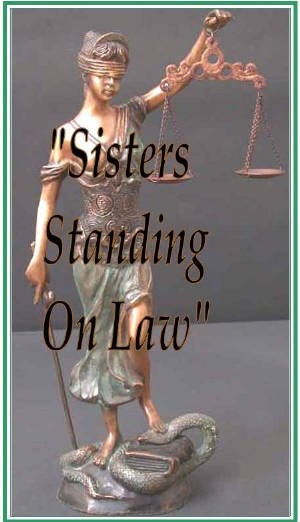 Sisters Standing On Law
THIS MONTH Class #11 - Part IV -- Article 4 and 5 of the American Constitution AND Footnotes of the Statutes-At-Large are included. Go to Sistars Standing on Law Page for Current Class PDF's and instructions, or click PX to go to Full page contents.
.
Or Click PX for More Info Regarding "Sistars Standing On Law" Page
.
.
.
.
.

.


Click Here to Order Books via Paypal
AND for List of Contact and Inquiry Emails.
.


.
. All books are supported by researched information, Historical Documents, i.e. "Documents of American History", Yale University's "Avalon Project", National and International Declarations, Treaties, and Congressional Records.

.
"When one studies issues involving Nationality & Birthrights, one begins to understand that Laws of

C

ivilizations

come from the natural people of Nations.

And if you are not part of a Nation you don't come under

National or International Law. Therefore, you are not recognized by the Nations of the Earth; because Law deals with the interchanges made between natural people across the planet, and has generally, always been

that way.

And the

(Nations) have

governmental principles that are universal in their character.

These international principles are not unique to us necessarily, they are universal in their character.

So when one deals with other

N

ations

,

there are certain

universal and

fundamental civil principles that are expected from you, when others communicate with you.

And if you don't display a basic knowledge of such rules of order, then you are in violation of

Divine Law, (from whence the principles of

government law

is derived). One may be deemed as being

outside of

the L

aw or considered to be what is called or referred to as an

"

outlaw

". Such a circumstance may be assumed by

the natural citizens of a nation and government; and by virtue of such conditons or status, may do whatever they want to you and get away with it."