The Declaration of The Rights of The Child of 1959,
G.A. res. 1386 (XIV), 14 U.N. GAOR Supp. (No. 16) at 19, U.N.Doc A/4354 (1959)
Article 24

Indigenous Peoples Have The Right To Their Traditional Medicines And Health Practices,

Including The Right To The Protection Of Vital Medicinal Plants, Animals And Minerals,

They Also Have The Right To Access, Without Any Discrimination, To All Medical

Institutions, Health Services And Medical Care.

.

IMMUNIZATION -- Forced Poisoning
.
It is your
Unalienable, Constitutionally Secured Right
, to refuse to be injected with poison. No alleged "government" can, under Threat, Duress, or Coercion, (and trickery), force or compel you to do otherwise. One must be conscious of the fact that there exist the intent to reduce the population, particularly of the Aboriginal and Indigenous peoples. Many of these immunizations are designed to take effect later, bringing numerous medical challenges, including death. They are designed to take effect later to trick the people into
not
connecting the illness / death to the immunization injection / process. Usually informing them that you and/or your child will not be participating in vaccinations because it is against your
Religion
, has been sufficient. However, if it becomes necessary to
Lawfully
document your position, you may utillize the below Writ.
.


This information and the Affidavit can also be found on "What's New On This Site" page.
.

.
About The Editor of This Page
.
.
Anaid A. Bey
comes from a family of herbalists.

At a very

young age she

was taught, by her grandmother, to identify, recognize, and use herbs as a natural method to keep the body in balance. She always had an affinity to spirituality, which inspired her search for truth. Her studious journey began, not unlike most held to servitude in North America, with the forced influences of Christianity.

She, however, realized very quickly that she had outgrown the restraints of the colonial - indoctrination, when she could not, after sincere inquiry, obtain sensible, additional information, likened to the profound fundamentals which her grandmother readily shared with her. She began studying many ancient philosophies and realized

that

what she was searching for was already within.
(The Kingdom of Heaven, is within!
Seek Ye first the Kingdom of heaven and all things will be added unto you.)
Today Anaid's premise is; "All is an illusion, we individually and collectively participate in creating our own individual and collective realities. Everything, at its most basic level, has one commonality - energy!
Anaid
has always studied Moorish History and Law, though in her earlier learnings was not always aware of it. This was due to the fact that many names and historical facts had been altered or changed to give the false impressions necessary for colonial rule. The outcome of such misprision created the false mental pictures that the ancient and modern culture influences were the history of some 'other' people. Through her dedicated studies, she learned that much of what she had been taught as truth, was actually false. Much of the allegorically hidden history, particularly that involving the natural peoples of North America, (North American History) was actually a veiled version about her own ancient peoples -- the Mothers and Fathers of Civilization. The Ancient ones knew of and taught about the treats of the earth. In instructional and obvious succession, they taught true civilization principles.
Unfortunatley after Inquisiton Conquest they and their descendants have fallen from grace. They now display disdain, disassociation, and disrespect of their former knowledge of nature's laws and of the study of self. Upon her inspired re-awakening she began a great purging of the incomplete teachings, and outright untruths. Her brave and determined wil lto learn, assisted her in a fairly smooth transition to a higher consciousness. She demonstrates an astute consciouness to an effective body of concepts in regards to healthy living, and often prepares her foods through dehydration (including healthy pizza). She mostly drinks her food sustenance, instead of eating solids.

She says, "All food turns into liquid before the body can make use of it."

The body has a more difficult task of digesting when trying to break down solids.

Particularly solids that are

laden with unnatural chemicals and preservatives, as they cause tremendous hardship, strain, and damage to the body. The improper foods that we eat bring about high blood pressure, diabetes, cancer, early aging, etc. These unnatural conditions, in turn, become hereditaments, that are passed down to our children [offspring], resulting in early deaths and diseases. Our latter years are coming much too quickly, and consequently our life spans, and the life spans of our progeny are deminishing. When our bodies are sick, by way of improper foods, it negatively affects our spirits, and the spirits of those around us.
Anaid's

present mission and goal is that of moving towards a greater and more substantive knowledge of ourselves and our original existence - namely,
Breatharianism.

1. Sickness And Mental Outlook

.
Epidemics
Can You See The Truth of It
. .?
by Anaid Bey
.
·
September 14, 2006 FDA Warning on Serious Foodborne Ecoli O157:H7 Outbreak. One Death and Multiple Hospitalizations in one State
.
· August 29, 2007 Bagged spinach recalled over salmonella fears. A California produce company recalled bagged fresh spinach Wednesday after it tested positive for salmonella.
.
· There were no immediate reports of illness linked to the tainted spinach, distributed by Metz Fresh LLC of King City, Calif. The recall comes nearly a year after an outbreak of another pathogen, E. coli, in fresh spinach killed three people and sickened another 200.
.
·
June 6
,
2008 Salmonella linked to tomatoes – The FDA and DCD first warned last week of dozens of people in nine states who had gotten sick after eating certain types of raw, red tomatoes.
.
.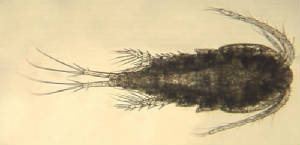 ·
Connecticut April 24, 2009 six communities — Bloomfield, Windsor, Hartford, West Hartford, and parts of East Granby and Windsor Locks contaminants found in drinking water – public advised to boil water however contaminates are not harmful to people.
.
·
April 27
th
2009 Swine Flu breakout linked to Mexico spreads to New York, California, Texas, Kansas, Ohio.
.
.
What can we do?
It seems every year there is a food epidemic. A food scare. What is going on? The better question to ask is:
Why are we so surprised?
Aren't we aware that this is slow, methodical programming? Where is the information coming from, do we actually know for sure if this is really happening based on what is being told to the public?? Why are we so trusting and why are we not being scientific about ourselves, our world, and our universe?
.
One premise we all need to re-member is: Everything happens based on what we eat and breath. We may not always be able to control what we breath, however, if we discipline ourselves regarding what we eat, it will take care of what we may not be able to control in regards to what we breath.
.
The first thing to remember is Bacteria, Germs, and Parasites, are our friends. We are supposed to be able to co-exist with them. They in fact serve a purpose contrary to what is told and promoted.
.
If we are eating foods that help to create a healthy body environment, which regenerates and repairs as it should, bacteria, germs, parasites, infections, and illness cannot and will not effective us, as it would not be possible. If you have a healthy body you can be in the center of an epidemic and you will not be effected in any way whatsoever!!!!!
.
If, however, you are not eating foods that are conducive to a healthy body which includes healthy bone, muscle, and tissue; bacteria, germs, and parasites will appear to eat the unhealthy bone, muscle, and tissue, as this is their function.
.
The human body creates Hydrochloric Acid. Hydrochloric Acid is created during the process of food consumption. It's purpose is to kill any and all unnecessary bacteria, germs, and parasite that attempt to invade the body via the foods that we consume hence the destruction of any harmful bacteria such as e. coli, salmonella, and worms.
.
Hydrochloric Acid in humans is very low because most of us eat the wrong foods. Our food source is supposed to be fruits and vegetables. Our bodies and the level of hydrochloric acid is not designed to destroy parasites that may be found in meat. This includes chicken and fish.
.
Because we consume incorrect types of foods, usually in large amounts, many of use have little to no hydrochloric acid, which leaves us open to all sorts of bodily invasions. Not to mention our immune system is struggling to support us with no help from the foods we choose to consume.
.
To assist with hydrochloric acid production one item that can be added to the diet is cayenne pepper. Cayenne pepper will help the body adjust and improve its hydrochloric level.
.
Although there are many herbs that assist in improving our body, if we implement a program of change, and continue to consume incorrect food, at some point those incorrect foods will out weigh the good of the herbs, and over time the effectiveness will decrease until there is no effect at all.
.
Many people have changed to a intake of flesh consisting of only chicken and fish. Some of no flesh at all, or maybe a vegetable protein substitute with the continued consumption of grains, cereals, cooked foods and continue consuming dairy products.
.
You may want to reconsider all dairy products. Dairy products consist of extreme amounts of mucus. The milk of the cow contains large amounts of mucus for their calf. This is not designed for the human race, and consequently contributes to the breakdown of the immune system and ultimately the body. You may want to also reconsider and/or start a program to move away from protein substitutes, grains (unless sprouted), cereals, and cooked foods.
.
What has been going on for quite some time now, is an attack on the immune system. Many things, in addition to food, break down the immune system such as antibiotics, most all medications (drugs), and so-called immunizations. However, food is the number one source that we participate in with great enjoyment, disregard, and little thought. We have become so programmed that we no longer hear the voice inside us that tells us – you shouldn't eat that. We miss and/or ignore the signs such as allergic reactions that tell us – you shouldn't eat that.
.
Unbeknownst to us, the universe is forcing us to make a change, NOW!!!! Many of these epidemics are coming into existence being because we are a programmed stubborn people, and we seem to only move when pain and suffering is present. It is a very bitter pill, however we must move back to knowledge of who and what we are, and what our body needs to function as the replica of the universe it is. Our body is our first Temple, of which residing within it is our soul, thus it is Solomon's Temple (soul of man's Temple). We must make this acknowledgement and corrections NOW!!!
.
Consider everything, and make changes accordingly while you still have the time to do so. A new paradigm is upon us, the climate and the vibration of the planet is changing. If are bodies are not healthy and in tune with the vibrations, we will not withstand the shift.
.
A very wise man once said; "Discipline yourself, or you will be disciplined."
.
.
.
This page is Under Construction. If you are a student of the Class, you may be asked from time to time to visit this page for information and tools for the class.